Workshops and presentations on the topic of knowledge aggregation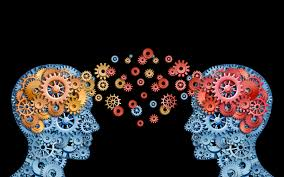 The Information Science research group is concerned with ways to intelligently manage today's information overload. For this purpose, it uses a triangulation of methods, means, and tools from computer science, information systems, as well as economics and social sciences. On the way to a knowledge society, it must be possible to extract relevant information such as web or company data from raw data, which helps individual entities such as managers or citizens and society as a whole to expand their knowledge. To accomplish this, search architectures, experiences, interactions, and patterns are analyzed, for example. A focus is on social software, which can produce emergent semantics, fuzzy ontologies, and collective intelligence. Fuzzy logic helps to deal with imprecision, partial truths, and uncertainty that may appear when dealing with such software.
For this research area, there continues to be cross-faculty collaboration in the area of digital humanities and a nascent collaboration in the area of climate research. The following main research areas are being worked on at IWI:
eHealth: For this focus area, research is conducted together with Swiss Post. Among other things, search user interfaces are being researched as specific types of graphical user interfaces (GUI) in order to advance personalization in the area of eHealth and vivates.
Smart cities: further information on this focus can be found in a separate research project on cognitive cities.
The Technology Center Business Informatics offers practice-oriented workshops and lectures on this topic.