This post is by no means meant to be a farewell to the summer break, as the Business Informatics Technology Centre (TEWI) team begins its summer projects.
This summer, the translation of the TEWI website is on the agenda. The team has been making changes and tweaking the website for some time. The culmination now is the internationalisation. As can already be seen, the website was first translated into English. English has been given priority as the language of research. This will now be followed by the French translation. The TEWI is committed to the digitisation of the canton of Valais, which is bilingual. Therefore, the French translation is essential.
But that's not all, as another summer project, the TEWI junior assistants are conducting a reliability test. This will test the results of the DPL project and make them "ready" to be recorded in the paper by PhD student Clemens. The paper is another milestone of the project digitalisation of a practice-oriented course (DPL). The DPL project has taken over the TEWI team since 2019 and is considered finalised with the completion of the paper.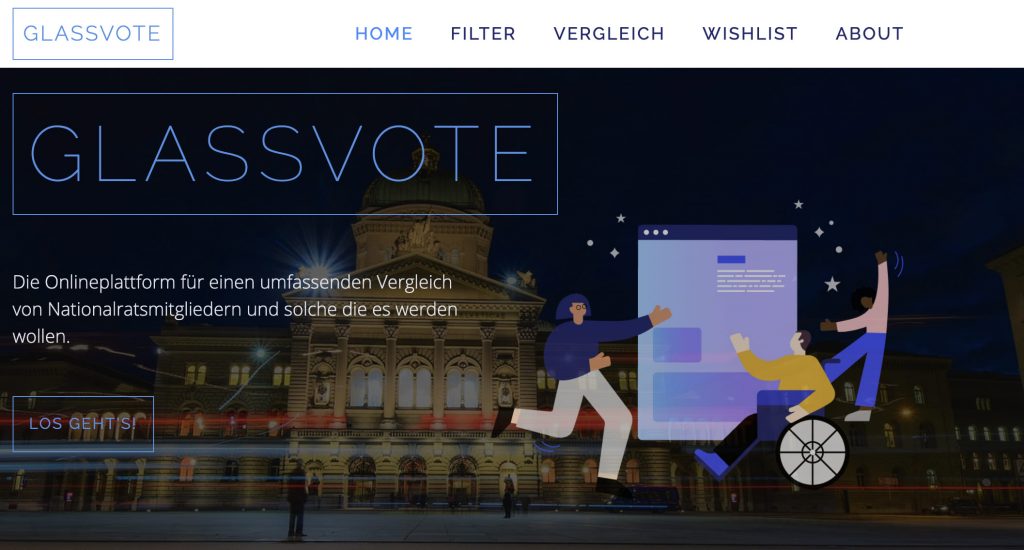 In addition, the TEWI has more good news to share. This spring semester, the e-business project seminar on "Let's leverage opportunities uncovered by the corona pandemic into real business value!" was held at the University of Bern. Melanie Gertschen and Mayra Spizzo, the two junior assistants of the TEWI, were part of the group of five with the project name "GlassVote", which achieved the 1st place. We warmly congratulate the group on this success! The winning group developed the online platform "GlassVote", which is intended to provide the Swiss population with neutral, transparent and verified information on candidates for the parliament in a clear and easily accessible way.
Team TEWI wishes you a relaxing summer.